Adult Cancer Support Program
Peer support, facilitated by a registered mental health professional
Gilda's Club Simcoe Muskoka offers free Support Groups to those impacted by cancer—including those living with a cancer diagnosis, those who are finished cancer treatment, caregivers, and those who are grieving the death of someone due to cancer. All Support Groups at Gilda's Club are professionally facilitated by a registered mental health professional, with the goal of encouraging peer support and connecting you to others who "get it."
Family and Friends Support
(terminal/late stage group)
Metastatic Cancer Networking
Our free Support Groups are available to Members of Gilda's Club Simcoe Muskoka. To fill out our Membership Request Form, click the button below.
Paediatric Caregiver Support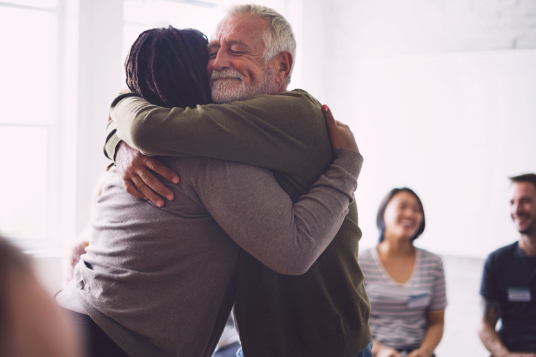 Individual Counselling for Cancer Support
Members of Gilda's Club Simcoe Muskoka can receive free short-term counselling to address their unique cancer support needs. We provide counselling to our Members who:
Have a cancer diagnosis
Have completed cancer treatment
Are caregiving for someone with a cancer diagnosis
Have had a family member or friend die from cancer (grief counselling)
Preference will be given to those who are not eligible for the Counselling and Support Services at the Simcoe Muskoka Regional Cancer Centre.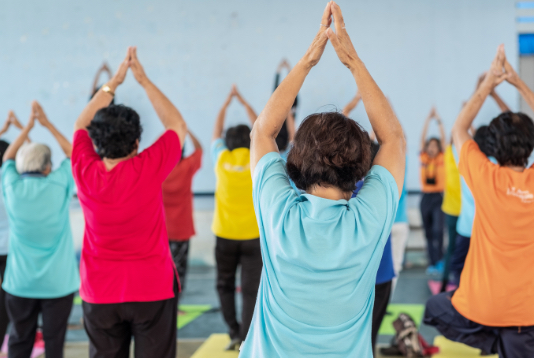 Movement Classes are taught by certified instructors. Focusing on gentle, rehabilitative, and joyful movement, all of our Movement Classes are appropriate for those on active treatment, and are great for beginners. Movement Classes at GCSM are restorative and rehabilitative, and are open to those living with cancer and/or in cancer treatment, cancer survivors, caregivers, and bereaved individuals.
Art Classes are taught by amazing volunteers with a history in art. Perfect for beginners, these classes provide the opportunity to express your emotions artistically, and/or learn a new, art-based skill. All classes are suited for beginners.
Social Events are more relaxed, fun, and informal ways to connect with your fellow Members, staff, and/or volunteers.
Led by subject matter experts
Educational Workshops are single events or limited series on a specific topic. All Workshops are hosted by certified experts from the community. Speakers in the past have included oncologists, social workers, dental hygienists, pharmacists, certified child life specialists, lawyers, accountants, registered massage therapists, and more!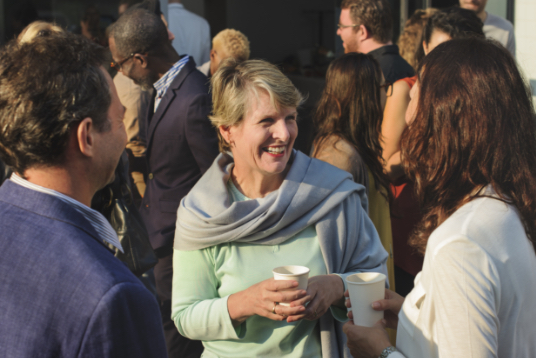 Breast Cancer, Blood Cancers, and Metastatic Cancers
Monthly meetups focused on sharing wisdom and getting your questions answered by others who have been there. We currently have Networking Groups for those diagnosed with Breast Cancer, Blood Cancers, and Metastatic Cancers.
Every cancer journey is unique. Our Cancer Support Program is designed to decrease cancer-related stress, and is absolutely free. Note sure where to start? We are just an email or phone call away.