We operate solely through generous donations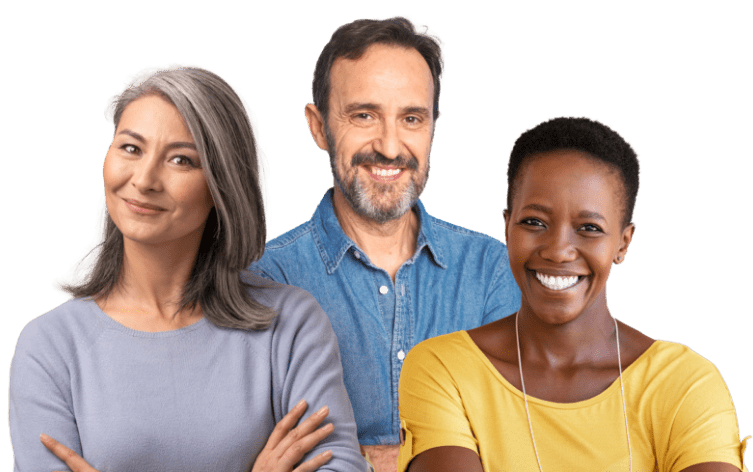 Our community of donors and volunteers has made this valuable, life-enhancing program available for those who need it. We receive no government funding and need your help to continue offering our free cancer support program to anyone impacted by cancer – including families, friends and colleagues of those diagnosed.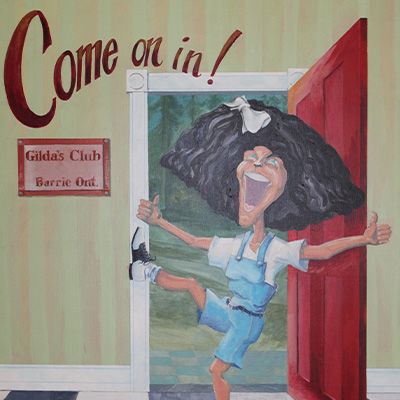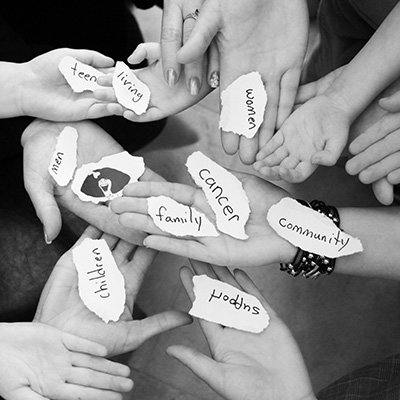 Free support is a critical component of the Gilda's Club philosophy. We know that the last thing anyone dealing with cancer needs is another expense. Every donation fuels a free Cancer Support Program for anyone impacted by cancer, and builds a community that is stronger than cancer.
Discover how anything can be a fundraiser in support of your Gilda's Club, and how hosting a third-party event helps us raise awareness and funds of our free Cancer Support Program.
Donate Items from our Wishlist
Donations of products and services helps us ensure that even more money is directed to our Cancer Support Program. Big or small, gifts help us support our Members in meaningful ways.
By generously giving their time and talents to our Members, our volunteers help build a stronger cancer community. We aim to engage each and every volunteer with a meaningful and rewarding experience, whether they are a regular Clubhouse volunteer or someone who joins us occasionally at signature fundraising events.
In selecting a charity to work with there was no other choice other than Gilda's Club, they offer support for everyone no matter the type, your relationship or your medical choices.
Crystal Taylor
Chief Care Officer, Wig Boutique & Hair Prosthesis
Special thanks to our Beyond the Red Door Society
The Beyond The Red Door Society is made up of an outstanding group of donors who have made a long term financial commitment to Gilda's Club Simcoe Muskoka
David Crook
Currie, Don & Jean
Charlebois, Christine
Martin, Steve & Jody
Avard, David
Bailey, Ken & Nancy
Cook, Harold & Sharon
Crosson, Laurie
Ferguson, Greg & Natalie
Fines, Keith & Christy
Frith Family
Gilbert, Patricia
Gilroy, Robert & Joan
Gleason, Michael & Angela
Gordon, Sheila
Hesson, Beth
Lassaline, Mike & Rose
Lehman, Bob & Joan
Lutes, Aaron & Anne
Martino, Bonnie
Masarovich, Sharon
MAV International
Maxim, Randy & Patricia Hanmer
McCullough & Sawyer Financial Services
McCullough, Dave & Nancy
McLaren Press Graphics Ltd.
Parsons, Randy
Phillips, Carol & Ian Cook
Poeta, Mary
Shatilla, Bob & Joan
Stewart, Greg & Christine
Sutherland, Ian & Judy
Tamblyn, Brian & Lisa
Turner, Brett
Watson, Ruth & Larry
White, Jeff & Barbara
Young, Therese
Special thanks to our Gilda's Givers Monthly Giving Club
Cronk, Bryan
DeGeer, Bruce
Frith, Steve
Gibbs, Beryl
Hunt, John
Jacobs, Wavey
McCloskey, Jennifer
Okumura, Caroline
Pryce, Mary
Schubert, Dagmar
Stark, Ross
VanNatter, Deb & Thomas
Our sincere gratitude to our Major Gift Donors & Sponsors
Chantler, Donna
Rotary Club of Barrie-Kempenfelt
Mad River Golf Club
McCullough, Dave & Nancy
Raw & Reflective
Accessibility Professionals
AIN Whitehead LLP
Arrow Insurance/Investments
Barrie Bingo Sponsors Association Inc.
Barrie Toy Tea
Bliss Beneath
Brumwell, Laura-Leigh
Canada Summer Jobs
Canplas Industries Ltd.
CIBC Children's Foundation
Comco Canada Ltd.
Dale Howerchuk Fundraising Initiative
Dave & Sharon Lewis Charitable Fund
Dewaele, Paul & Janet
Dr. David Staples Dentistry
Eli Lilly Canada
Foresters Financial
Gilbert, Patricia
Gordon, Sheila
Jim Holmes
Honda Canada Foundation
Huston, Drew
Innisfil Community Foundation
Jeff White Group
JMS Law
Kilpatrick, Grant
King, Tony
Larche, Paul & Lawrene
Leworthy, Keith & Angel
Lyn Hunt Family Charitable Foundation
MacKay, Scott
Macnee, Walter & Catherine
Masarovich, Sharon
McBride Financial
McCullough Sales Agency
Miller, Barbara
Million Dollar Round Table
Molnar, Paulina
Murray Mechanical Systems Ltd.
Napoleon Fireplaces & Grill
Northwest Barrie United Church
Peterson, Marjorie
Pathfinder Foundation
Piesley, Tim
Pizzaville Inc.
Pryce, Marie
Prycon Custom Building & Renovations
Rogers Communications
Rotary Club of Wasaga Beach
Solomon, Vernon
Styles, Bryn & Randy
The Community Foundation of Orillia & Area
The Nymark Foundation
The Tonglen Foundation
T.J. McCullough Family Fund



Event Sponsors and In-Kind Donors
400 Chrysler Dodge Jeep Ram Ltd.
AIN Whitehead LLP
Argo Development Corporation
Auto IQ Network of Dealerships
Avard Lindsay Holmberg LLP
Barrie Garden Club
Barrie Olive Oil Company
Bear Creek Golf Club
Barrie Trim & Moulding Inc.
Bliss Beneath
bmg. Glass & Aluminum
BMO Global Asset Management
Brabary
Bradford Greenhouses Ltd.
Carin, David
Cedars Campground
Central Ontario Broadcasting
Charlebois, Christine
CI Investments Inc.
Clean Slate UV
Comco Canada Ltd.
Connect Hair Studio
Culinary Creations
DivorceMate Software Inc.
Dr. Margaret McGillis
Dr. Stacie Weber/Cosmetic & Facial Rejuvenation
Dwyer, Della
Dynamics Fund
Edward, Donald
Enbridge Gas Distribution
Fox, Pat & Ron
Georgian Bay Spirit Co.
Giant Barrie
Great Bear Products
Groovy Tuesday's Bistro
Grossman, David
Heritage Estates Winery & Cidery
Higgins & Burke
Hooligans
Image Dental Laboratory
Imrie, Patricia
Invis Financial
J'Adore Fine Chesse & Chocolate
Jays Care Foundation
Jeff White Group
Jeff White Property Management
Jeff's Junk
JMS Law
John Lawler, Broker
Joseph A. Zadra Medicine Professional Corp
Knight, Graham
Leaf & Root
Manulife Mutual Funds
Maple Leaf Sports and Entertainment
McCullough & Sawyer Financial Services
McLeod, Lisa
Michael & Marion's
Moore Packaging Corporation
Mother Parker's Coffee & Tea
Napoleon Fireplace & Grill
National Bank Financial – Turner Lorriman Sturgeon Wealth Management
National Bank Investments
Netgain SEO
Niche Bakers Corp
Owen Signcraft
Painted Door Realty
Paradise Developments Corp.
Parkside Corner Market
Paul Crevier Carpentry Ltd.
Peck, Janine
Peggy Hill & Associates
Periard, Steve & Mary Poeta
PIMCO
Pizzaville
Pratt Developments
Rinomato Construction
Rock 95 / Kool FM Toy Drive
Rocky Mountain Chocolate Factory
Rogers Communications
Rumley Holmes LLP
Sauve, Rachel
Shank Law Professional Corporation
South Springwater Firefighters Association
Springwater Pharmacy
Stark, Ross & Rosemary Farrugia
Stevenson Insurance Brokers Limited
Sunbelt Rentals
Superior Tire & Auto
Tangle Creek Golf Club
The Printing House
Touch A Heart Homecare Inc
Vie Holistic Nutrition
Vision Travel
Wagg's
Waste Connections Canada Ltd.
Watson, Jennifer
Watson, Ruth
White, Barb
Wig Boutique Barrie
Wine Journeys
Zuzu Fashion Boutique