We appreciate the many ways people give to Gilda's Club Simcoe Muskoka. We receive no government funding. Instead, we rely on our generous donors, volunteers, and community partners to continue our mission. By sharing our vision and pledging lasting support, Gilda's Club Simcoe Muskoka can continue our mission today, tomorrow, and beyond. Every donation demonstrates our shared commitment to ensure that no one faces cancer alone.
Your gift is tax deductible to the full extent of the law. Gilda's Club Simcoe Muskoka is a registered charity with the CRA (registration # 87366 4205 RR0001). Read the full Donor Bill of Rights  and Fundraising Policies.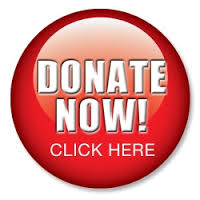 From individuals to small groups to large corporations, there are several ways you can give back and make a difference.
Securely donate online – click the button above to go to the donate form.
Print out this donation form and mail it in with your cheque or credit card information.
Call us at 705-726-5199 and donate over the phone using your credit card.
All donations are tax deductible within the extent of the law.
We appreciate your support. Thank you for helping make a difference.